Author Services Order Form
BZHercules.com realizes that the publishing playing field has changed. Low-priced services with continuous support and an open door for communication are essential in this newly competitive self-publishing market! We work in tandem with the author to produce the best quality product possible.
BZHercules.com's prices start at $1.00 per page for basic editing service. Pay as you go, if you like! Send your partly finished work, or work you are tired of editing! As much as you like, as often as you like! Short stories and all topics are given equal time and treatment.
"Rush jobs" are subject to an extra charge of double price. Effective February 18, 2013: Any order that has a deadline request of less than 10 days for more than 200 pages and 5 days for less than 200 pages is considered a rush job and may be subject to such charges. Ask about availability when ordering with a close deadline. During off-peak times, the rush charge might not apply.
Deadlines are contingent upon amount of errors within the document you submit as well as our schedule. Please use reason and judgment when ordering. "Days" refers to "business days." Due to the popularity of the services, it is necessary to be fair and complete work in the order in which it is paid for, unless rush services are ordered.
Effective June 1, 2014, changes to formatted manuscripts to which basic editing has been applied will incur an hourly charge. This means that once you have received the edited and formatted manuscript and want BZ Hercules to add in your revisions, you must pay for this service. Twenty revisions equals 1 hour of work time. This doesn't include errors that BZ may have overlooked.
BZHercules.com works quickly and efficiently on several projects at a time. Please be patient and certainly contact us if you have concerns. Often, work with many errors or containing poor formatting will slow us down. We may need to set it aside so we may attend to other authors' works. Be rest assured that your work will get the attention it needs, but if it is filled with hundreds of errors on each page, it takes some time to fix it. We may contact you to recommend extra services. It is also possible that after editing and proofing, if you have had many thousands of errors in the first edit and hundreds in the subsequent proofing, there may still be errors present. It is highly recommended that you be cognizant of the error-count and make an educated decision of whether to publish or not. Although BZHercules.com is an excellent and inexpensive editing service, it is simply not realistic to expect two passes through your work to result in a polished product that is ready to publish if it is riddled with errors to begin with. You may need a third or fourth pass through by your beta, a relative, another editor, or us--this is your decision, not ours. Please look at the error-count in your document when it is returned to you. We are not responsible for any negative reviews you may receive. Additionally, BZHercules.com is not responsible for sales or lack of sales of your product. All final publishing decisions are in the hands of the author, and not the editor/s employed by BZHercules.com. It is highly recommended that all works receive at least three rounds of editing/proofing, unless you are a highly proficient or experienced writer. This can be from one, two, or three editors, but one pass through your work is not sufficient to produce an error-free manuscript, ever!
The opinions and views of authors whose work is edited by BZHercules.com do not reflect the editors' beliefs in any way.
Please be advised that effective December 10, 2012, consultation rates will be applied to phone conversations, with a minimum of one hour billed. While we love to interact with our clients, we are primarily an online enterprise and deal in a high-volume business. Protracted phone conversations take up huge chunks of valuable work time and many matters can be resolved via e-mail. Please use this link to order consultation time in advance and email bzhercules@gmail.com to schedule an appointment. Consultation on weekends is double the hourly rate.
Use this page for all services orders that apply to editing, proofing, betareading, and formatting.
BZHercules offers a signature Triangulation Service package for $2.00 per page. The editor completes the initial edit and also provides a critique of the work as it is edited. After the editing and critique, the work is returned to the author for adjustment and feedback, then returned to the editor for the final proofing. This process allows your work to be edited quickly, efficiently, and inexpensively in a check and balance process! Read below for full descriptions of each step, and start your order for the Triangulation Service here. This service is recommended in particular for authors who need extensive work on their manuscripts; if you have thousands of errors in 300 pages, you should consider Triangulation, or even Triangulation plus an additional proofing, rather than just basic editing. However, it is perfectly fine to order dollar per page editing, or any other services from our site. You can add on services later at a reduced price if you decide you would like them.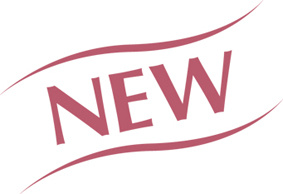 Triangulation plus service: usual Triangulation Service plus extra proofing. Order here.
Don't know which service to consider? Our dollar per page editing estimates are based on 1 hour = twenty-five pages of editing (double spaced, 12 point Times New Roman, one-inch margins). If it will take longer than that to edit, due to numerous errors, we will recommend triangulation services.
Please be advised that if you hit the manual paragraph break (enter after each paragraph, creating a white space between paragraphs--hit it once after the paragraph to make a new one and not a second time!) an extra time after every paragraph, this break adds to the overall page count. It is a huge pain to take these spaces out and will contribute to a higher charge. Always format page and paragraph breaks or do not use them at all. Additionally, please place only one space after sentence stops. This is recommended industry practice and also cuts down your page count!
You may use all of the above services at BZHercules.com, or any of the individual services. You need not have your work edited by us to use the proofing, beta, and/or formatting services.
wl BZHercules.com guarantees confidentiality and respect for your work--it will not be shared with anyone unless you give the go-ahead! We also guarantee the best work possible, but cannot be responsible for the opinions of reviewers. Taste in books and writing style is subjective. We work within your style to create a readable product.
The price for editing includes:
Initial* editing of your work for spelling/grammatical mistakes and content**

, 12 point Times New Roman, double spaced***

.

Consistency/accuracy check of people, places, and things.

This is the first step in the triangulation process.
Basic editing does not include removal of hidden text, removing extra paragraph returns, and other issues that inhibit smooth formatting. There is an extra charge for that service: order 21st Century Editing.
There is a separate proof-reading service to go over a previously-edited work or just for a grammar/spelling/typo check. This is charged at $0.75/page.
Proofing is not editing; this is a process in which errors in spelling/grammar/punctuation are fixed, after extensive editing.
This should be considered an additional formal pass through your work, solely for picking up errors that the editor may not have discovered.
This is the second step in a triangulated check and balance system.
There is a critiquing service. This is charged at $1.00/page.
Critique of your work, in the form of comments within your manuscript pages.

This is the third step in the triangulation process, although not necessarily last (Critique occurs throughout the process; it is formative, not summative).
Formatting as a separate service is available, for both print and e-books*. This is charged at $2.50/page break-chapter or as a combo (print and e-book) at $4.00/page break-chapter. If your book is edited by BZHercules.com, you receive a discounted rate of $1.50/page break-chapter.
Formatting only includes preparing the document for e-publication or print, such as formatting chapter headings, page layouts, and TOC. Formatting does not include editing or adjusting manual indentations, tabs, font inconsistencies, hidden text, and manual breaks between paragraphs. Those are charged hourly if you or your editor did not remove them. Many outlets will reject the document and they look awful in any case. Please do not expect us to correct errors if you only ordered formatting. Also, if you have converted a pdf document to Word, there is an hourly charge to fix it. That is definitely not part of formatting.
If your document contains bulleting, please remove it, as this does not translate well into Kindle.
Charts, graphs, and tables are charged with an hourly rate.
There is an automatic front/back matter charge for title page, previous works page, copyright page, and about the author. Dedication and acknowledgement pages are extra. Please specify when ordering what your extra pages may entail so we may plan accordingly. We recommend all of the previously mentioned, plus links to your work and and an excerpt from your next work.

Formatting is charged by the chapter for e-books and by the page break for print. There is an extra charge for graphics, clip art, illustrations, footnotes, and pictures ($1.50 per), excluding charts, tables, and graphs, as well as section breaks, which are charged hourly rates.

Print margins are formatted according to recommended industry standard measures. BZHercules.com cannot be responsible for individual printers. Please be advised that we will begin on the right side, odd pages, upon request. Chapters will appear reversed in Word documents, as opposed to how they appear on Create Space.
Anything that is different or extra than simply formatting the chapters and TOC and providing a page break between each chapter is an extra charge!
As of February 18, 2013, uploading to the various outlets is a separate fee. Re-dos for uploads will only occur if there is a formatting error present that we need to fix (an error we caused in formatting--if you have manual indents or spaces between paragraphs, that is your responsibility, or your editor's--or an editing error we may have missed if we have been commissioned to edit your book; the same applies to errors noticed during formatting that your editor may have missed--these errors will be mentioned, but your editor must correct them unless you would like to purchase further editing services from us.).
Due to the increasing requirements from Smashwords and other outlets, each outlet now requires a separate formatting charge.
* "E-books formatting refers to formatting a Word document for uploading to Kindle or Smashwords. Epub is available upon request.
You will not find a better price or faster, more reliable, and efficient service anywhere! Please mention your timeframe when replying and we will try to accommodate you, although it is better to be thorough than to set an unrealistic deadline. Please plan your deadlines accordingly. Longer manuscripts and those with many errors will certainly take a great amount of time, so your patience is appreciated! If you submit a manuscript that contains thousands of errors, it is not possible to return it within a month. Also, it is highly recommended that you do not order only proofing if you have not had a professional editing first, somewhere. Conversely, do not order only editing from us and expect all errors to be gone if your manuscript contains thousands of errors. It is for this reason we offer triangulation as well as separate services. You, as the self-publisher, are responsible for deciding when your book is ready for publishing. We can make recommendations, but the ultimate decision is up to you.
BZHercules.com will take on any or all roles in the triangulation process recommended as industry best practices. We will proof and beta after your regular editor has completed editing or be your first pair of eyes and edit your work! And, we are always ready to take on book formatting!
It is easy to order any of our services:
Below is an order form that will be e-mailed to BZHercules.com. You will be e-mailed a confirmation e-mail. Through the e-mail address, upon purchasing the service through our secure Products page, you will be able to send your project to one of our editors. Please allow time for payment processing. Thank you for using BZHercules.com, where our strength is in our products, services, and support!
Please note, I am glad to post your writing, reviews, and also to use Google docs for large files that do not go through e-mail. If you want me to set up new accounts under my name anywhere they don't already exist, there is a surcharge minimum of $100.00 for doing so in addition to any uploading charges. This is for the time involved for set up and learning to navigate the site. The cost increases with complexity and requirements. Thank you.
*Authors, please note that although BZHercules.com does commit to providing quality work, it is highly recommended to use industry best practices of triangulation when self-publishing, namely a quality editing service (ie.: college degreed, experienced, knowledgeable in your area or able to research errors in content), a proof reader, and a betareader.
**Spelling/Grammar/Punctuation corrections follow formal American conventions for proper English, except in cases such as dialogue, which will be preserved in its author-written form if applicable to the character.
***If the manuscript is incorrectly submitted (ie.: 10-point Arial single-spaced), BZHercules.com will edit up to the last paid page after converting to 12-point TNR, double-spaced, one-inch margin.
**** If your manuscript consists of many errors, you should consider ordering proofing as well.
Once payment is processed through Pay Pal, we will begin work. We will not begin work until payment is made; if payment is not received, any agreements are null and void.
Refund policy: We do not refund your payment unless work has not yet been started.
If you are not satisfied with the work after it has been completed or wish to retract it once it has been started, we will send a refund minus our hourly consultation rate of time already spent with your project and a detailed analysis of errors corrected. Our hourly consultation rate is $50.00 per hour. :-) This equals 20 pages of editing per hour. 100 edited pages = 5 hours of work X $50 = $250.00.
Additionally, please keep in mind that we do not create covers and trailers from our own illustrations. We must pull from a certain set of free royalty-free images, designs, and music to avoid copyright infringement and to keep prices down. If you wish to supply your own images, you must own or have the copyright to it. If you would like to purchase and use images or music if our own is not to your liking, that is fine. Please come prepared or with an open mind, since we cannot keep redoing your cover and trailer if you have no idea what you want. After the third return, we reserve the right to charge the hourly consultation rate.
Prepaid orders (money "on account") will not be refunded after three months of silence, no writing, or direction from you, the author. A store credit will be offered for any unused service. Paying far in advance for work not yet completed by the author is not a practice encouraged by BZHercules.com. It is preferred that authors order, pay for, and send completed work for services. Paying far in advance creates undue pressure on all concerned.
Thank you for using BZHercules.com!