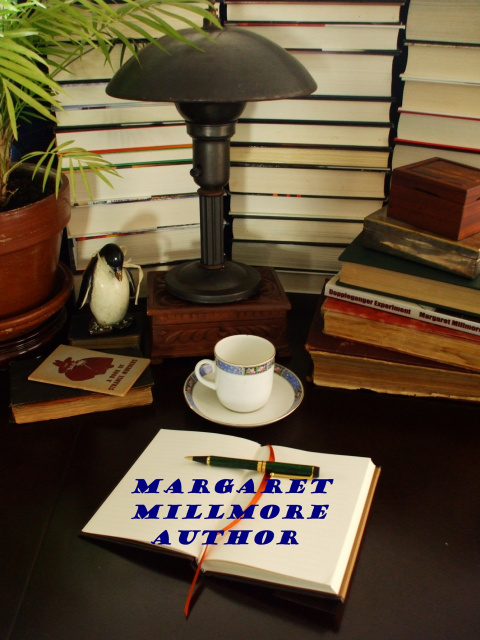 Margaret A. Millmore has written The Four (A Series) Book I - The Beginning, which is a fiction/suspense/thriller/paranormal novel.
Millmore lives in San Francisco, CA.
Her series, The Four, follows along this plotline, as provided by the author, "They do exist and they always have. They live, love, and work amongst us and they are part of us. But they are different too, they are stronger and they live longer. They are the topic of many books, movies and myths, but their existence remains a secret, not everyone would accept them. And like us, they have those that are simply evil. Keeping these evil ones under control is the price they must pay to continue the lives they love. They must protect their human brethren from the Dark Ones, those that would rather kill than preserve.
"Century after century the good battled the Dark Ones, always prevailing and preserving the lives of their beloved humans. In the 17th century, two powerful Dark leaders emerged, they organized their forces and a bitter war ensued. It was a fight to the death and the good thought they'd won. Four warriors led the battle, four warriors whose strength was beyond anything they knew, four warriors whose legacy had to be protected…
"The good formed a consortium and with the help of a powerful sorcerer, a spell was cast; a spell that would follow the warriors' lineage in case their power was needed again. The warriors are long dead, but their heirs are not, and now they must fight. The Dark Ones have re-emerged, they are more powerful, more resourceful and they want to control mankind and the world."
The current release, The Beginning Book I, due to be released on August 10, focuses on main character Clare. "Clare had an ideal life. She lived in the perfect little town, had a great family and four of the best friends in the world. She also had nightmares, nightmares that plagued her for almost a decade. But these are not ordinary nightmares; they are premonitions, warnings of what is to come and what she will become.
"She discovers that she isn't alone in these vile dreams; her friends are having them too. They are dreaming of their ancestors and their own futures... The discovery of their destiny and the future they must embrace is shocking and terrifying."
Millmore's ideas appear much along the same lines, although not in a vile way as her characters' do. "It's not a conscious decision, the ideas just show up and I run with them. But I think my love of reading, and fiction in particular, has had a great deal of influence."
"Just about everything" inspires Millmore to write. "Sometimes it's something little, an every day thing, sometimes its something someone says. I never know when something will jump up and bite me (to quote Ray Bradbury loosely)."
She has used different methods of designing her covers. "My first book was done by the publisher. In my new series, I am extremely lucky to have a very talented niece doing the cover art."
Millmore finds all aspects of writing challenging, "but I would have to say the promotional aspects are the most daunting." Millmore currently promotes on social media which "is very important. Researching blogs and websites that help new authors is also important."
As far as favorite authors, "I can't say I have one, but I can say that I grew up on Ray Bradbury and Stephen King (among many others) and those two have inspired me the most. I'm currently reading a lot of new Indie authors, I don't have a favorite yet, but I can tell you that there are some amazing Indie authors out there (try Frank Robinson II, Carolyn Arnold, Wayne Zurl, and Charles Dougherty)."
When asked about authors who influence her work, Millmore attributes the power that helps drive her talent to "Every one that I've read..."
We can find her work at: www.margaretmillmore.com